© Snakeword.com, 2017 All Rights Reserved. Snakeword and the Snakeword Logo are registered trademarks. Privacy Policy & Cookies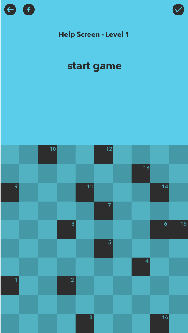 Each Snakeword app puzzle is played on a 10 x 10 grid making up 100 squares.
The squares are contrasting colours to make them easy to select and the black ones with the numbers in signify the start and end squares of each word.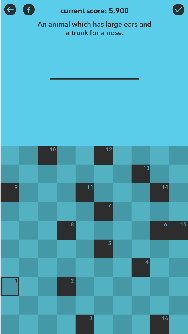 Selecting a numbered square displays the clue associated with that number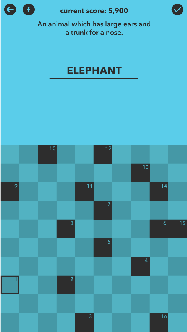 Enter your answer on the line below the clue.
If you don't know the answer then click on a different number square to try a different clue.
If your answer is incorrect then you can keep trying.
Once you have the right answer then you can go ahead and enter the starting letter on the grid.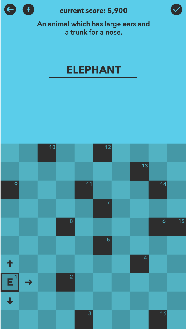 The numbered square will now have your first letter within it and all possible directions highlighted.
It is now up to you to choose a direction based on having to change the word direction for any vowels encountered and having to finish on the next number square.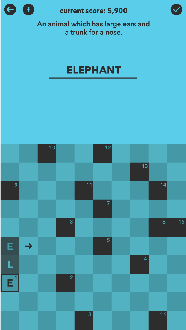 To choose your direction make a swipe gesture anywhere on the game screen in that direction.
Letters will automatically be filled in up to the point of a vowel being encountered.
At this point all available 90° direction changes will be shown (Here there is only one as our word is against the grid edge).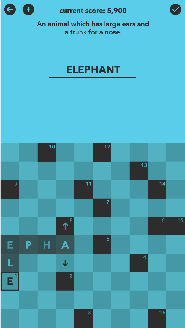 Another swipe gesture and more letters are added up to the next vowel.
Again, any available direction changes and now shown.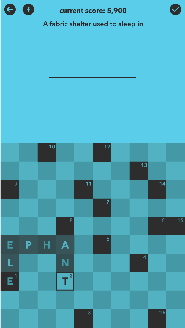 A final swipe and we have reached our next numbered square.
There are now two things to keep in mind:
Our next word must begin with the letter T

We could have made ELEPHANT fit by going down, then right and then up. It is sometimes possible to fit words into the grid but not in the correct position, a word may have to be repositioned later to allow subsequent words to be placed.
App Version
Only when you have the correct answers can you enter your word.
The path taken as you change direction is entirely up to you but beware - although it may be possible to finish on the correct square that does not guarantee you have taken the right path.
If a word is placed incorrectly it may conflict with other words later in the puzzle. If this happens you can click on the first letter of the word and place it again.
To place a word swipe anywhere on the screen in the direction you wish to go. Every time a vowel is placed the possible direction options will be shown. If the device can vibrate it will to let you know when you have no more options. This will not happen with an iPad or iPod Touch.
To back track simply swipe in the reverse direction. To erase a whole word shake your phone.
The last letter of each word provides the first letter of the next word and so a snake of interconnected words is formed.
It is likely that there will be only one correct path.
Snakeword is very intuitive, you will get to grips with it very quickly.
Think you're up to it? Time to get Snakewording...